Our Board of Directors
The knowledge and expertise of our volunteer Board of Directors help make the Saskatchewan Parks and Recreation Association a strong and dynamic organization.
These volunteers recognize that recreation is essential to a strong quality of life in this province, providing many benefits to both individuals and communities. Their leadership strengthens our organization and the recreation sector.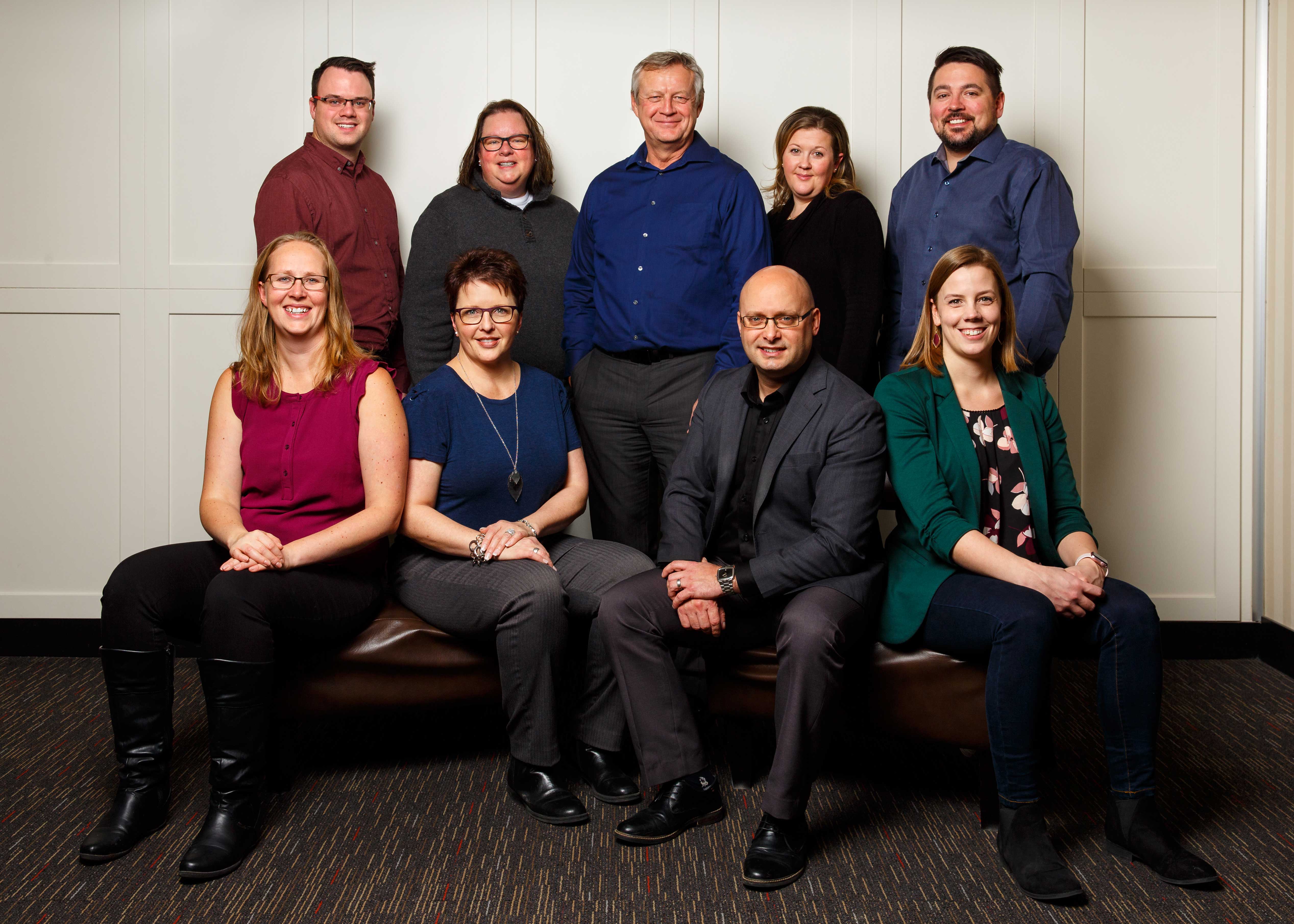 These are your 2019 Saskatchewan Parks and Recreation Association Board of Directors:
(Front row, left to right)
Coralie Bueckert – President
Guylaine Green – Director at Large
Jody Boulet – Director at Large
Chrisandra Dezotell – Director at Large
(Back row, left to right)
Taylor Morrison – Director for Villages
Tonia Logan – Director for the North
Ken Ottenbreit – Director for Cities
Jaime Helgason – Director for Towns
TJ Biemans – Director at Large